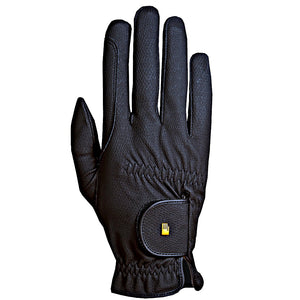 Roeck-Grip® is Roeckl's exclusive performance textile, which is supple, flexible, and breathable for maximum tactility and grip on the reins. The Roeck-Grip® Glove fits like a second skin, giving the rider a close contact feel.
Breathable, elasticated, and supple

Touchscreen compatible

Superior close contact grip.

Unisex Sizing

Easy Care: Machine Wash at 86 degree F.